MINUTES OF THE Local Planning Panel HELD IN PHIVE 2 CIVIC PLACE, PARRAMATTA AT 5 PARRAMATTA SQUARE ON Wednesday, 15 February 2023 AT 3:30pm
PRESENT
Mary-Lynne Taylor, (Chairperson), Michael Evesson, Tony Reed and Robert Warry.
1. ACKNOWLEDGEMENT TO TRADITIONAL OWNERS OF LAND
The Chairperson, acknowledged the Burramattagal people of The Darug Nation as the traditional land owners of land in Parramatta and paid respect to their ancient culture and to their elders past, present and emerging.
2. WEBCASTING ANNOUNCEMENT
The Chairperson advised that this public meeting is being recorded. The recording will be archived and made available on Council's website.
3. APOLOGIES
There were no apologies made to this Local Planning Panel.
4. DECLARATIONS OF INTEREST
There were no declarations of interest made to this Local Planning Panel.
5. Reports - Planning Proposals
5.1

SUBJECT Post Exhibition - Finalisation of the Riverside Theatre Planning Proposal following consideration of submissions received during the public exhibition period.

REFERENCE F2022/01255

APPLICANT/S City of Parramatta Council

OWNERS City of Parramatta Council

REPORT OF Senior Project Officer

The Panel considered the matter listed at Item 5.1 and attachments to Item 5.1.

PUBLIC FORUM

1. David Hoffman provided a written submission to the proposed planning proposal in relation to archaeological matters.

The Parramatta Local Planning Panel supports the following Council Officer recommendation in its advice to Council:

(a) That Council note that a total number of 31 submissions were made in response to the public exhibition of the Planning Proposal which are summarised at Attachment 1.

(b) That Council approve the Planning Proposal at Attachment 2 for the purposes of it being forwarded to the Department of Planning and Environment (DPE) for finalisation.

(c) Further, that Council delegate authority to the Chief Executive Officer to correct any minor anomalies of a non-policy and administrative nature that may arise during the plan finalisation process, relating to the Planning Proposal.
The meeting terminated at 3:55 pm.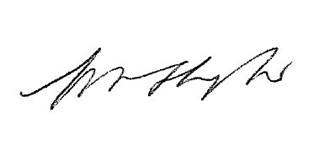 Chairperson