MINUTES OF THE Local Planning Panel MEETING HELD BY WAY OF ELECTRONIC DETERMINATION ON Wednesday, 24 August 2022.
PRESENT
Stephen O'Connor (Chairperson), Michael Evesson, Lindsay Fletcher and Ian Gilbertson.
APOLOGIES
There were no apologies made to this Local Planning Panel.
DECLARATIONS OF INTEREST
There were no declarations of interest made to this Local Planning Panel.
CLOSED SESSION – ELECTRONIC DETERMINATION
3.1

SUBJECT CONFIDENTIAL MEETING
13-19 Watton Road and 43-47 Murray Farm Road, Carlingford (Lot 16 DP in 238510, Lot 6 in DP 259726 and Lot 1 DP 210512

DESCRIPTION Demolition, tree removal and construction of a part (2) and part (3) storey residential care facility comprising of 110 beds, with one (1) level of basement parking. This Application has been identified as Integrated under Section 91 of the Water Management Act 2000.

REFERENCE F2022/01078 - D08655551

APPLICANT/S HB & B Property Pty Ltd

OWNERS HB & B Property Pty Ltd

REPORT OF Group Manager Development and Traffic Services

This report is confidential in accordance with section 10A (2) (g) of the Local Government Act 1993 as the report contains advice concerning litigation, or advice that would otherwise be privileged from production in legal proceedings on the ground of legal professional privilege.

The Panel considered the matter listed at Item 3.1 and attachments to Item 3.1. The Panel directed Council's legal advisors to enter into a s34 agreement and ask the Commissioner to dispose of the matter by way of a s34 Conciliated Agreement based on the further without prejudice amended plans.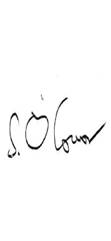 Chairperson