NOTICE OF Council MEETING
SUPPLEMENTARY
PUBLIC AGENDA -A
An Ordinary Meeting of City of Parramatta Council will be held in the Cloister Function Rooms, St Patrick's Cathedral, 1 Marist Place, Parramatta on Monday, 10 August 2020 at 6.30pm.
Note: Members of the public will not be able to attend the meeting in person but
will be able to view the live stream video on Council's website.
Brett Newman
CHIEF EXECUTIVE OFFICER
TABLE OF CONTENTS
1 Notices of Motion
1.1 NOTICE OF MOTION: Automated Pedestrian Crossings and Use of Sensors............................................. 3
Council 10 August 2020 Item 1.1
ITEM NUMBER 1.1
SUBJECT NOTICE OF MOTION: Automated Pedestrian Crossings and Use of Sensors
REFERENCE F2019/04433 - D07561700
FROM Councillor Pandey
(a) That Council write to Transport for NSW to extend its Automated Pedestrian Crossings Program to identify high use pedestrian crossings in the City of Parramatta around universities, schools and the Parramatta CBD and automate these pedestrian crossings to reduce the risk of infection due to touch of the pedestrian buttons.
(b) That given the current COVID-19 crisis, Council write to Transport for NSW advocating for contactless interactions throughout the City, particularly in high pedestrian traffic areas, including within the public domain, and specifically for pedestrians wanting to cross signalised intersections.
(c) Further, that a feasibility report outlining the use of sensors to activate the control at signalised intersections be brought back to Council within two (2) months.
BACKGROUND
1. No background information has been provided.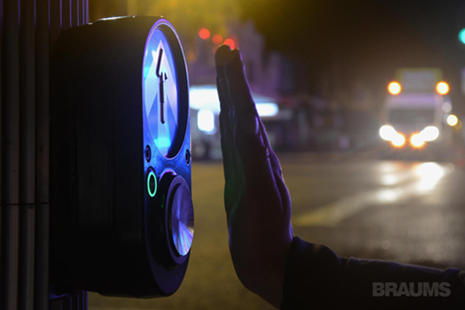 EXECUTIVE DIRECTOR, CITY PLANNING & DESIGN RESPONSE
2. In regards to part (c) of the Notice of Motion, Council staff do not have the expertise to assess the feasibility of pedestrian sensors at traffic signals, nor does Council have the resources to undertake the investigation. The feasibility report may need to consider the different types of sensors available and their suitability for different situations. These situations and suitability may depend on pedestrian volumes (crossing and walking past), compatibility with the technology used in the signals, access issues, the width of the footpath, and cost of the option (including maintenance and operating costs). The organisation that would have the best source of information on these issues is TfNSW. Furthermore, much of this investigation would be required in order for TfNSW to respond to part (b) of the Notice of Motion. Therefore, it is recommended that Council not support part (c) of the Notice of Motion.
FINANCIAL AND RESOURCE IMPLICATIONS
3. Council staff are able to write the above letter within current resources.
4. Council staff do not have the expertise to assess the feasibility of pedestrian sensors at traffic signals, nor does Council have the resources to undertake the investigation referred to in part (c). Such an investigation is not a matter for Council but rather TfNSW
Sameer Pandey
Councillor