BACKGROUND
1.         Development Consent was issued by Council for the construction of a community facility.  A condition of consent requires for payment of Section 94A developer contribution of $47,000.00. 
2.         A request has now been received from the Church requesting that this fee be waived on the basis that the access to the facilities would be available to wider community groups and therefore relieve Council of some pressure to provide similar facilities.
3.         The letter of request is attached for Councillors' consideration.
4.         The request has been referred to Council's Community Capacity Building Team and they advise:
The arrangement being proposed by the applicant does not address the existing community need for access to community facilities in the Harris Park area.  As discussed with the applicant at a meeting with Rev Monsignor Shora Maree on 28 April 2010, community organisations requiring access to community facilities in Harris Park area need regular, consistent, on-going access to community facilities at a range of times, particularly after hours, on week ends and during school holidays when community activities are usually run.  Local community organisations need access to permanent bookings in facilities to enable them to plan their activities over time.  This process needs to be formalised to ensure community facilities are accessible for people from all backgrounds and philosophies.
The applicant would be better able to meet the existing community needs for access for community facilities in Harris Park area by proposing that the Council manages access to and booking of the large multi-purpose room and small multi-purpose room within the proposed facilities at all times on an on-going basis.
Current staff from Community Capacity Building Team have been working in the Harris Park area for two and a half years.  They have sought to engage the Maronite Parish through the Rev. Monsignor Shora Maree, Maronite Community Services and Our Lady of Lebanon School who currently operate at 40 Alice Street, Harris Park in a range of community activities over this time.  To date there have not been enthusiastic and engaged activities with the boarder communities.
5.         In response to the concerns of the CCB Team, the proponent advises that:
"We are agreeable to having Council take the bookings for the large and small meeting rooms and to enter into whatever broader community dialogue we need to in order to facilitate the access to these room bookings. Our agreement would be subject to Council waiving the full fee."
6.         Section 94A plan seeks to collect a contribution from new developments towards provisions of new public facilities.  The current Section 94A plan envisage collecting money for a  range of public facilities, this includes community, culture and leisure, city development, environment, roads parking and existing flood mitigation and management system upgrades.  Of the $20 million identified in the Section 94A plan, the community facilities account for only 1.9% of the total monies to be collected.
7.         The current development which includes community facilities, office space and some retail space would fall within the category of the development for which the levy would be charged (ie other forms of development).
8.         The Council has previously considered a request to waive the Section 94A contributions in relation to a school (DA 884/2008/B) and formally refused that application.
OPTIONS
9.         It is within Council's authority to consider the request to waive some or all of the contributions.  Council does not have a particular policy position on this issue nor is the issue addressed explicitly within the Section 94A plan. 
10.       However, if Council considered that the proposed development would reduce its needs to provide certain community facilities then that would be justification for modifying or reducing some or all of the contributions.  Council does not currently have a Section 96 application formally before it, however, a policy direction is sought from Council on this matter.
Sue Weatherley
Group Manager Outcomes and Development
Monsignor Shora Maree
Maronite Parish Priest
Our Lady of Lebanon Parish
40 Alice Street
Harris Park NSW 2150
2nd  September 2010
Ms Sue Weatherley
PO Box 32
Parramatta City Council
Parramatta  NSW  2124
Dear  Ms Weatherly
RE: REQUEST TO COUNCIL TO WAIVER SECTION 94A DEVELOPMENT CONTRIBUTION (1% LEVY) ON THE NEW COMMUNITY & YOUTH CENTRE
at 40 Alice Street, Harris Park
On behalf of the Maronite Catholic Parish of Our Lady of Lebanon, Harris Park, which services the members of our Maronite Community, and a great number of whom live in the Parramatta Local Government Area, I write requesting Parramatta Council to waive the Section 94A 1% Development Contribution Levy on the above-mentioned building.
As Council is aware, construction of the new Centre on Church grounds has commenced and is scheduled for completion by March 2011. The cost of construction of the Community Centre (a 4-level, 4000m2 Facility including a basement level for Parking) is expected to reach $4,750,000.00.  The Council's waiving of the 1% Levy would greatly alleviate our prospective costs and would be an acknowledgement by Council of the social value that the Maronite Community brings to the Parramatta area by providing a Community and Youth Centre. 
The Parish requests a waiving of the 1% Development Contribution Levy for the following reasons:
1.   Access to the facilities in the new Community & Youth Centre would be available to the wider community groups which would relieve Council of of some pressure and expense in constructing similar facilities to meet the apparent growing need for community facilities in the area.  (See below)
2.   Build capacity to meet the growing demand from the Parish and local areas for help from the Youth, Family and Adult Counselling Services and other Welfare Services for all age groups being provided from our limited current facilities.  The Parish doors have always been and need to continue to be open and welcoming to members of the wider community who request help.
3.   Enhance our existing and prospective Government and Community partnerships in the provision of the services to all members of the Parramatta Community. Services under Projects include the Youth Worker, Anger Management, Drug and Alcohol and the Friends of Friends Projects, the Youth Club Red and the Youth Night Patrols to the poor and homeless and Natural Fertility Services.   The Government Partners include: DOCS; FAHCSIA; Western Sydney Area Health Service; The Community Partners include the Red Cross (Rosehill); Robert's Charity for Suicide Prevention and the St. Vincent De Paul           Society, Parramatta.
4.   Improve community connectedness by providing culturally specific support to our Maronite community that ultimately benefits Parramatta Council through community minded residents. This would relieve the burden of welfare for the Maronite community who are in need of support and are residents of the Parramatta Local Government Area.  Of the 166,000 plus population of the Parramatta LGA, 25,000 are members of the Maronite Parish of Harris Park.
As discussed in response to the availability of our new facilities for external organisations I have attached (Attachment A) below in a table the fee structure we anticipate will be applied.  Please note that this proposed fee structure is based on what we found applies to the Parramatta Council facilities on hire as published on the website.  We hope that our facilities will be utilised by organisations within the Parramatta Local Government Area who are unable to find appropriate facilities for their purposes.
I trust that our important request would be considered favourably by Council.  Should further information be required please do not hesitate to contact me.
Yours sincerely
<![if !vml]>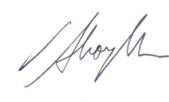 <![endif]>
Rev Monsignor Shora Maree
Parish Priest.
Attachment A
The Extensive Community Centre Facilities available from March 2011 are:
·      A Large Multipurpose Room (188m2) for meetings, conferences and workshops
·      A Large Indoor Youth Recreation Room (530m2) suitable for all age groups with table tennis, mini indoor sports and games.
·      Two Medium Size Multipurpose Rooms (103m2each) suitable for meetings, conferences and workshops.
·      Four Small Multipurpose Rooms (55m2each) for children.
·      A Library and Study Room (52 m2), for high school and youth study groups.
·      A Chapel (44m2) suitable for small prayer and reflection groups.
Other Current Facilities that would be available are:
·      The large Parish Hall (seating capacity 400 with Stage and dance floor area)
·      The Parish Salon (seating capacity 80)
These Facilities totalling 11 Rooms of various sizes would be available on a regular basis during school days and school hours mostly and all have disabled access to areas and restrooms along with
kitchen facilities, tables and chairs.
Booking Facilities
Parramatta Council is welcome to notify local communities of the facilities we currently have available. These facilities are available by booking through the Parish Reception with a fee to cover running and maintenance costs. The proposed hourly fee rates, listed below, and could be adjustable depending on the particular needs of groups and intensity of activities and numbers using the facilities.
Table of proposed fees
PROPOSED RATES

Facility Area

m²

Capacity

Commercial Charge rate per unit $

Community Charge rate per unit $

Large Multi-purpose Room – Half Day (3 hrs)

188

40

160

50

Large Indoor Youth Recreation Room – Half Day

530

50

400

130

Medium size Multi-purpose Rooms – Half Day (3 hrs)

103

20

100

40

Small Multi-purpose Rooms

55

10

60

20

Library and Study Room

52

10

60

20

Small Chapel

44

9

25

25

Parish Hall –    Half Day (3 hours)

400

400

200

60

Parish Hall – After Hours

400

400

1000

350

Parish Salon – Half Day (3 hours)

80

80

30

10

Parish Salon – After hours

80

80

60

20
Note: Rates are subject to annual reviews.
          Cleaning is the responsibility of the hirer of the facility.
          A bond (amount to be arranged) must be lodged prior to usage.
          Any damage caused will be charged to the hirer.