| | |
| --- | --- |
| Item 11.2 - Attachment 1 | Attachment 3 - IT CCB Project Appliction Form |
<![if !vml]>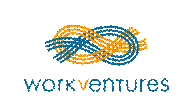 <![endif]><![if !vml]>

<![endif]>IT Capacity Building Project Application Form
Opening: Friday 15 October 2010
Closing: 4pm Thursday 28 October 2010
Parramatta City Council is offering local Not-For-Profit Organisations an opportunity to receive re-furbished personal computers (PCs) from WorkVentures, under the WorkVentures' Connect IT program. Connect IT offers quality refurbished PCs to people on Centrelink benefits or who are low income earners, schools and non-profit organisations. Corporations like The Westpac Group and government departments donate superseded PCs, which are refurbished and loaded with Microsoft Windows XP Professional and Microsoft Office 2007. For further information on WorkVentures' Connect IT program, call 1800 112 205 or visit www.workventures.com.au/connectit.
This is a one-off project that will allow Parramatta City Council to address IT resource needs and capacity gaps amongst local not-for-profit organisations in a sustainable, equitable and proactive manner.
Timeframe
15 October 2010                     Application period open
28 October 2010                     Application period closes at 4pm
2 November 2010                   Conduct assessment panel
13 –17 December 2010          PCs delivered to successful organisations
Criteria
•    The organisation is located in or primarily seeks to benefit residents of the Parramatta Local Government Area
•    Applicant is a Not-For-Profit organisation
•    The PC/s must be available in a location that is accessible to the whole organisation
•    Applicant must have or be able to obtain appropriate insurance to cover the PC/s e.g. Public Liability Insurance
•    The organisation must be open to the general community without discrimination in accordance with the Anti-Discrimination Act
•    Annual turnover of the organisation will be considered
Ineligible requests
•    Applicants requesting PC/s to be used at residential properties
•    Applicants without appropriate insurances
Submitting your application
Applications must be submitted before 4pm Thursday 28 October 2010, in order to be considered eligible.
Post to:           Rebekah Richards, PO Box 32, Parramatta NSW, 2124
Deliver:          30 Darcy St, Parramatta Attn: Rebekah Richards
Email: rrichards@parracity.nsw.gov.au
Fax:                 02 9806 5914
The Computers
The minimum specifications of the systems:
·     Premium Brand (IBM, HP/Compaq or Dell)
·     Pentium 4 at 3.0GHz
·     40GB hard drive
·     1 GB RAM
·     17 inch flat screen
·     DVD rom
·     Mouse & keyboard
·     Internet ready with new 56K modem and wireless network adapter
·     MS Windows XP Professional
·     MS Office 2007 Basic
Support
To help recipients get started as quickly as possible WorkVentures provides:
•    A comprehensive and user friendly Set-up and User Guide with each PC
•    Free phone and email technical support during your warranty period
•    Referrals (depending on your location) to PC training and/or support.
Warranty
WorkVentures offer a standard six month hardware warranty. Hardware failures that occur, usually happen during the first month of operation. During the warranty period, WorkVentures will bear all costs relating to hardware failure including repair and freight costs.
<![if !vml]>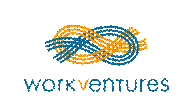 <![endif]><![if !vml]>

<![endif]>
IT Community Capacity Building Project
Application Form
Please read the criteria before completing this form
1. Organisation's Details

2. Contact Details

Organisation's Name

Main Contact Person's Name

    

    

Postal Address

Position

    

    

Is your organisation incorporated?

Contact

No 

Yes  Inc #:      

Other , Please explain:      

P: (02)      

Does your organisation have public liability insurance? (please attach certificate of currency)

Yes

No 
3. Application Details
3.1 How many PCs are you requesting? (There is no limit to the number per organisation)
3.2 Where will the PC/s be located? (applications for PC/s to be located at residential properties are ineligible)
3.3 Please explain how the PC/s will benefit the work of your organisation? (100 words or less)
3.4 How will you ensure the PC/s are accessible for the work of the organisation as a whole? (100 words or less)