<![if !vml]>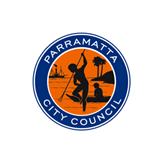 <![endif]>
Citizen's Compliments and Complaints Policy
Objective:
To provide the community with a method of making compliments and complaints, which is consistent, transparent and accountable. Also, to provide Council with the means to identify areas which need improvement.
1.  Aim:
Parramatta City Council seeks to measure and monitor its service to provide citizens with the highest possible service and commitment.
2. 
2.1.

What is a compliment?
A compliment is an expression of praise or regard for service or conduct received.
2.2.

What is a complaint?
A complaint is an expression of dissatisfaction with a decision (outside of a structured process), level or quality of service, or behaviour of an employee, Councillor or agent, which can be investigated and acted upon.
2.3.
What is not a complaint
2.3.1.  A request for service (unless there was no response to a first request for service)
2.3.2. A request for information or an explanation of a policy or procedure.
2.3.3. Disagreement with a policy or lawfully made decision.
2.3.4. An appeal against a decision, other than that made as the result of a complaint.
<![if !supportLists]><![endif]>
<![if !supportLists]><![endif]>Why are complaints valuable?
Complaints give Council an opportunity to identify and resolve issues of concern to members of the community. Complaints may bring to the Council's attention issues regarding:
<![if !supportLists]><![endif]>an administrative decision making process or procedure;
<![if !supportLists]><![endif]>the conduct of a member of Council staff;
<![if !supportLists]><![endif]>the conduct of another resident in a matter before Council;
<![if !supportLists]><![endif]>the delivery of Council services;
<![if !supportLists]><![endif]>timeliness to take appropriate action on a request;
<![if !supportLists]><![endif]>facilities and resources available; and
<![if !supportLists]><![endif]>discrimination and/or harassment of a complainant or group of complainants on the basis of their age, gender, race, country of origin, sexuality, marital status, pregnancy, disability, transgender, medical record, religion, criminal record, political belief or union activity.
What are Council's commitments
<![if !supportLists]>

<![endif]>?
Parramatta City Council is committed to: -
<![if !supportLists]>·<![endif]>Providing an accessible compliment/complaints system,
<![if !supportLists]>·<![endif]>Listening to what the citizen has to say,
<![if !supportLists]>·<![endif]>Seeking to understand what the citizen wants,
<![if !supportLists]>·<![endif]>Respecting the citizen's integrity,
<![if !supportLists]>·<![endif]>Giving an explanation,
<![if !supportLists]>·<![endif]>Considering all aspects of the complaint including possible solutions and the impact of the solutions on other members of the community,
<![if !supportLists]>·<![endif]>Taking action, if required, within a reasonable time, and keep the complainant informed.
6.1.

How

should complaints be treated?
Confidentiality will be given to complaints according to the principles in the Privacy and Personal Information Protection Act (NSW) 1998.<![if !supportAnnotations]>[l2]<![endif]>
Wherever possible complaints are resolved and reviewed locally and have the fewest people necessary involved. Complaints are treated confidentially and information is only used for the purposes for which it was collected unless;
6.1.1.     either the consent of the individual(s) is obtained
6.1.2.     Council has reasonable grounds for believing the use of the information will reduce a threat to the life or health of any person, or
6.1.3.     the use is authorised by law;
How do we receive complaints?
Council may receive complaints through the;
<![if !supportLists]>·<![endif]>internet, where the complaint will be registered and directed to the appropriate person,
mail, through Customer Service, will be registered and directed to the appropriate person, in person, by using the Counter Compliment and Complaint Form (Appendix A) which will then be registered and directed to the appropriate person
An interpreter will be made available, if possible, to assist with verbal complaints and filling out forms. Complaints shall always be directed personally, rather about an issue that needs investigating.<![if !supportAnnotations]>[l3]<![endif]>
6.3.

W

hat are

our deadlines?
Complaints are handled in a timely manner with achievable deadlines clearly stated for each stage in the resolution of a complaint. In order to comply with recommendation by the Ombudsman Council's performance standard for responding to a complaint is that it will be acknowledged within 10 working days, and answered in approximately 28 days.  Where a complaint is complex, technical or requires additional time to search for the required information, we will negotiate with the citizen to review the timeframe for the response.
The time taken to resolve a complaint is one of the measures of the success of Council's ability to effectively resolve complaints. Perceived unnecessary delay is usually the single biggest complaint made about the complaints process.
6.4.

What statistics will be kept?
Statistical information will be reported to Managers monthly and to the General Manager quarterly. A report will also be presented to Council quarterly. The report will consist of the number of complaints/compliments received in service areas, the number of complaints attended to and the number of complaints outstanding.
What will be done with the Information?
The statistical information will be used to identify areas/services/procedures that need review or that may need additional resources to provide the required level of service to our citizens.  In the case of compliments about our service or our staff, we will use that information to reward our staff, through the celebrating Success initiative as well as identify what works well so that we may use those principles in other areas.
What is transparency?
Transparency means that the process used to handle and resolve complaints is fair and is seen to be fair. This principle refers to the way in which policies and procedures are made clear, visible and comprehensible to all those using them. Nothing should occur that could not easily be explained to any party to a complaint. Whether making a complaint, being complained about, or witness to an investigation, everyone should understand how information will be used; the role of all those involved in handling the complaint or playing any part in the process, and their own rights and responsibilities.
Council seeks to deliver transparency in the decision making process. It means that resolutions or other decisions should always be accompanied by an explanation of the process used to make the decision and the reason why the decision was reached.
What is Natural Justice?
The following principles have been identified by the Human Rights and Equal Opportunity Commission and are required to be addressed and implemented by Council:
<![if !supportLists]>·<![endif]>Who ever is the subject of concern must know all the allegations in relation to their behaviour;
<![if !supportLists]>·<![endif]>All parties to the complaint must have the right to be heard;
<![if !supportLists]>·<![endif]>All relevant submissions and evidence must be considered;
<![if !supportLists]>·<![endif]>Matters which are not relevant must not be taken into account;
<![if !supportLists]>·<![endif]>The person who makes the complaint must not determine the matter;
<![if !supportLists]>·<![endif]>The decision-maker must be fair and just. <![if !supportAnnotations]>[l4]<![endif]>
6.12. Cultural diversity and special circumstances
Any barriers which deter or prevent complainants from accessing the complaints system should be identified and steps taken to make access possible, including the need for interpreters or illiteracy.
All compliments and complaints will be dealt with sensitivity and thoroughness, including country of origin, gender, Indigenous Australian complaints, religion, sexuality and disabilities.
6.14. How will we handle complaints?
Our policy to handle complaints and for compliments will be to use a set of procedures which contain the following elements:
6.14.1.  It is a user-friendly system for accepting citizen feedback.
6.14.2.  Clear delegations and procedures for staff to deal with complaints and provide remedies.
6.14.3.  Staff must follow clear referral steps if the matter cannot be resolved by the initial review.
6.14.4.  A procedure and forms for recording, monitoring and providing feedback to the complaint.
6.14.5.  Performance standards are in place for response times and the quality of Council's response.
6.14.7.  Council's Citizen Action Tracking system and records management system logs, record and tracks complaints, the outcomes and feedback.
Exploration of options and consequences
It is our policy to explore all of the options available with the complainant to avoid one the most common, and most easily preventable, complaint handling problems - unintended consequences.
Complainants who are abusive or vexatious
Any interaction with members of the community where personal abuse or vulgar language is used, the communication may be terminated immediately by the employee. If face to face, the employee should walk away.  If on a telephone, the employee will terminate the call. If in email, it may be blocked.  If in correspondence, it will be returned to the sender and not acted upon.
In the case of a vexation complaint, that is, a complaint without substance, it will be recorded in the Complaints and Compliments System but no further action will be taken.
If the employee feels threatened by the language or behaviour of the complainant, the police shall be notified.
Corruption, maladministration, serious and substantial wastage
Our Council is committed to maintaining high ethical standards. Therefore it is everyone's responsibility to not only act honestly but to report any instances of possible corruption, maladministration or serious and substantial wastage. Anyone who acts in an unethical manner can not only damage the reputation of the Council but also its Councillors and employees.
You can report suspected instances in accordance with this policy. You can also report suspected corruption to the Independent Commission Against Corruption (9318 5999) and suspected maladministration to the Ombudsman (9286 1000).
<![if !supportAnnotations]>[l5]<![endif]>
<![if !supportAnnotations]>[l7]<![endif]>