| | |
| --- | --- |
| Item 8.1 - Attachment 2 | Action Plan |
<![if !vml]>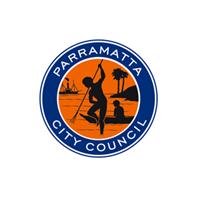 <![endif]>
Development Assessment Review
March 2009
Project Statement
At the end of this project we will have a legally robust and transparent DA assessment system where 75% of DAs (including s96 applications) are determined in less than 40 days (net).
Objectives
The objectives of this project are:
§ To understand who are the customers, partners and stakeholders in the Development Assessment process at Parramatta City Council and to understand their needs and expectations.
§ To improve the responsiveness of the Development Services Unit to the needs and expectations of customers, partners and other stakeholders.
§ To create accurate and timely best practice reporting mechanisms including the use of lead indicators.
§ To implement best practice assessment processes.
§ To ensure that the system meets the best practice governance requirements recommended by ICAC.
§ To give stakeholders in the system confidence in the process and the outcomes.
§ To provide certainty in the pre-lodgement process and there is greater certainty in the outcome and result.
§ To ensure that the recommendations and comments of the Design Review Panel and the final assessment of a DA are aligned.
§ Ensure that complete applications are lodged and requests for further information do not occur after the first 21 days.
§ To ensure that at the completion of the "first 21 days" of the DA at PCC that notification, referrals and complete information is finalised.
§ To build a system supported by documented policies, procedures, monitoring actions and review mechanisms.
SWOT Analysis
Strengths
Clearing house – allows for early identification of key issues
Notification timeframes
Overall resources
Corporate knowledge
Pre-lodgement as a process
Staff availability
Reporting systems – data
Electronic documentation system
Electronic referrals
Online DA Tracking
Legally robust system
Weaknesses
Notification accuracy – who and how
Notification policy too prescriptive
Relationship with customer service centre
Feedback from pre-lodgement – completeness; timeliness and consistency
Incomplete applications accepted
Lack of role clarity between duty planner and customer service officers
Lack of defined standards for acceptance of applications
Informal advice by Duty Planner not captured
Capacity of clearing house to identify all issues
Understanding the role of clearing house
Delays from front counter to records
No clear defined policy for first 21 days
Information package for DAs too generic
Failure to identify critical issues early
Task interference in the assessment process eg. signs on sites
No reporting on first 21 days
Management of additional information from referrals
Opportunities
Legislative changes – assist in rejecting inadequate applications in a timely manner
Councillor's commitment to improvement in assessment times
Economic circumstances – allows time for process improvements
Threats
Applicants with limited understanding of development processes
Constant legislative change
Economic circumstances, greater demand for variation to standards.